About OfficingNow
Delivering Values of
Flexibility,Convenience,Security & Expert Advice
Technology, Changing Work Habits and Workforce Profile is changing the way people work today. In pursuit of higher Productivity, fixed spaces are giving way to Flexible, On Demand workspaces.
OfficingNow is an Innovative & Pioneering Venture, first of its kind in India, which has a focus on leveraging Technology to deliver the Benefits of the Flexible Working Revolution sweeping the country to the Seekers & Providers of Flexible Workspaces of all kinds and associated communities.
We are driven with a desire to keep the Work Professional at the center of all our actions and initiatives and design all our processes and user interfaces that take away all aspects of workspace management. Our Mission is to let the Professional focus on the task in hand to improve his productivity. In short to Help him Work Smart & Move ON…. to greater heights.
Why OfficingNow
Start Your Officing Experience Right Here Right Now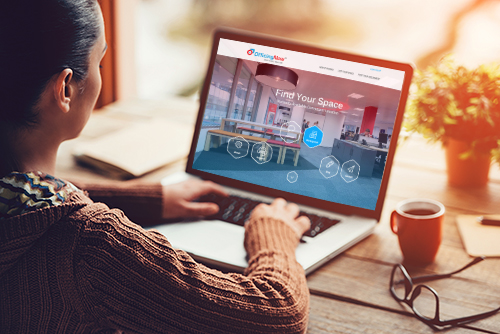 OfficingNow constitutes of the widest choice of numbers and types of workspaces. Our ever increasing number of inventories across all major Cities & commercial Centers in the country, cater to changing needs like Self working, Team Working, Conferences, Board Meetings, Trainings, Business Events, Project works, Workshops etc of the Diverse workforce.
So be it the Startups / Professionals / Entrepreneurs / Corporates/ SMES / Home workers / Travelling Business Executives / NGOs, we have inventories & services to meet your requirements. Along with a team having core competence in workspace management and putting technology to its optimum use, we are continuously innovating and improving upon processes and help create value for both space owners, space seekers and related communities.